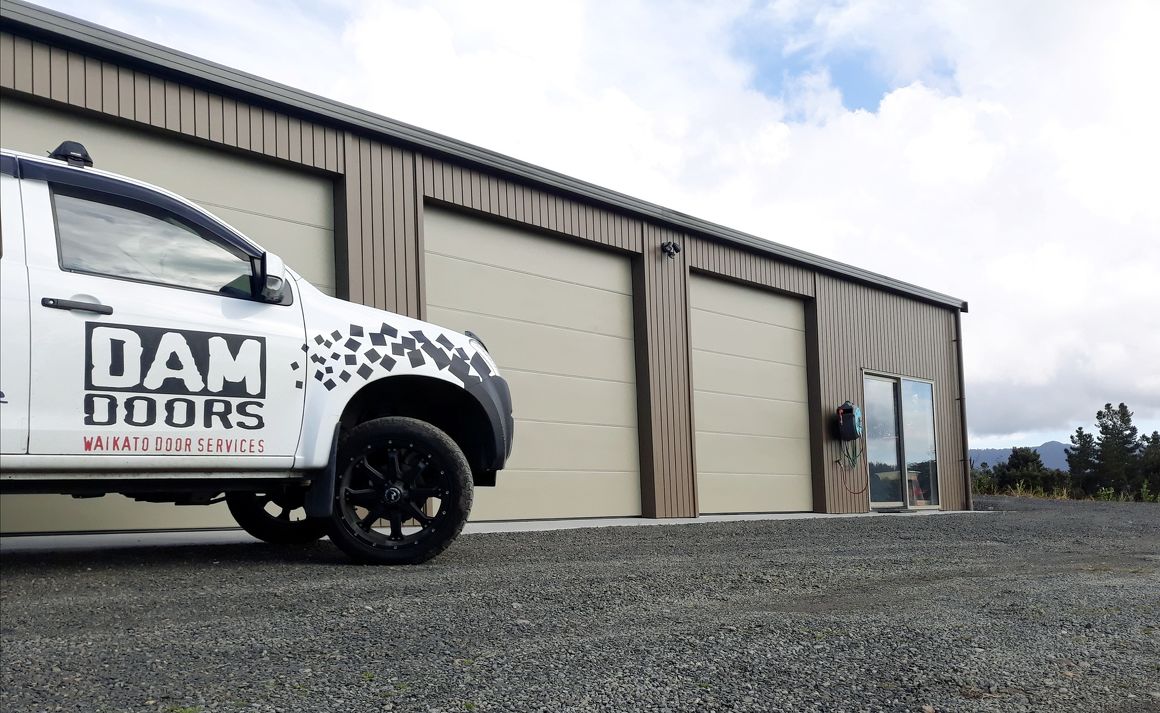 DAM Doors Is A Locally Owned, Family Operated Business. It is owned by Dan and Michelle (hence the name DAM) and we would welcome the opportunity to discuss your requirements.
We have a wealth of knowledge and years of experience amongst our staff covering the entire building industry, but more specifically Vehicle Access Doors.
We are trained across all areas of installation, servicing and repairs. Some of our staff have international training which enables us to provide the full range of products that we do.
Our commitment to our clients is to provide the highest quality of doors and customer service. This is achieved by continually sourcing and growing our range, upskilling our staff and by being up to speed with developments in the industry. This allows us to offer a comprehensive door solution with the right knowledge that suits every customer's needs.
We enjoy and take pride in our work, therefore every job we do we ensure our customers understand the product and are kept informed at every stage.
The Beginning
DAM Doors was started by Daniel in 2016 when he was contract installing for a major door manufacturer. In early 2018 that company closed down, so Daniel along with Michelle decided to change the business model and started offering the full services that their customers had already been receiving by becoming your new local independent door company.