Insulate your home against the elements! Keep the heat out in summer and the cold out in winter.
The Insulated Series is a premium sectional door specifically designed and manufactured to be truly thermally insulated.
All our doors come packaged with an Auto Opener, 2 x remotes & 1 x wireless wall switch in which we have a range of options to suit your needs.
There are 4 great exterior profile options to choose from and the doors are available in smooth, embossed, and woodgrain finish.
The 4 profiles are:

Flat Smooth

Flat Embossed

Ribline

Classic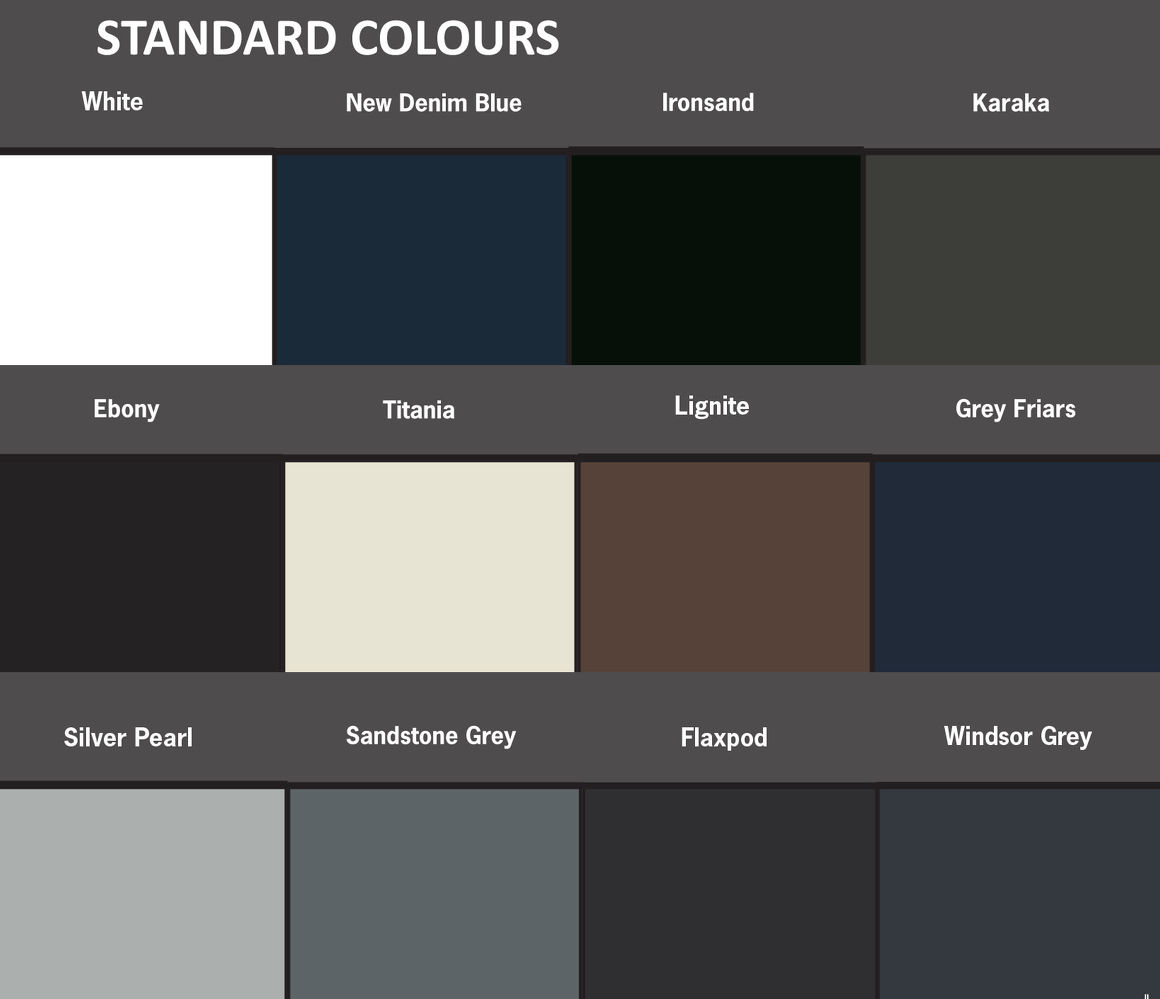 Why Insulated Doors?
Double skin polyurethane filled door panels insulate your home from the harshest NZ weather conditions and transform your garage into a warm versatile space. With a clean white back they also help brighten up your garage and also provide noise reduction.
These doors provide thermal properties that even a single skin door with insulation in the back just can't offer.
By installing an insulated sectional door you're effectively increasing the usable space in your home by the size of your garage. Add some carpet and your garage is no longer a cold void but is transformed into a multi use space.
Other features you will love is the whisper quiet operation and the industries best interior finish!
Key Features:
Excellent thermal rating

Double skinned

Solid construction and quiet operation

Ultra quiet motors with belt drive

Full surround weather seal system

Highest quality coatings
Insulation
The unique PUR insulation core is the most thermally efficient insulation product available, being 50% more efficient than polystyrene (EPS). It also contains no harmful CFC's or HFC's.
There are many "insulated" doors available but only these are double skinned. They ensure you are protected against the elements both during summer and winter. The panels are made of solid construction and have an excellent R-Value.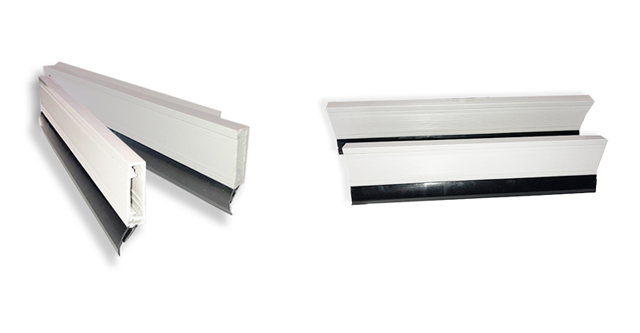 Seal System
Our insulated sectional doors have an architrave like full weatherseal surround system that significantly reduces drafts and dust.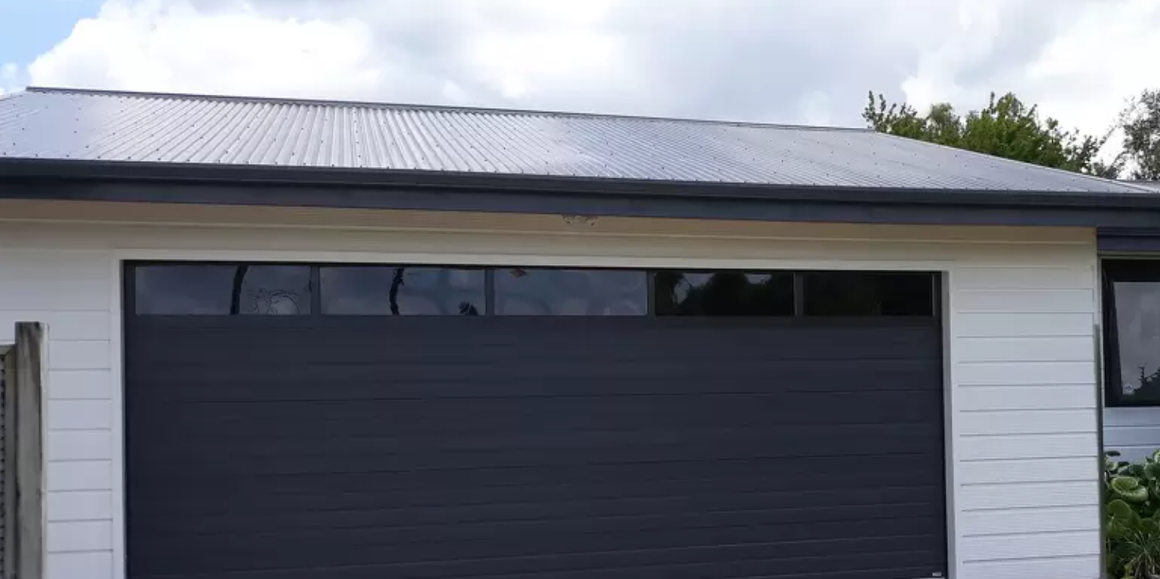 Window Panels
Perspex material and available in all colours except Walnut finish. Only available in widths of 4.7m - 4.8m